Inaugural Alumni, 1956-57:
1) Donald H. Boldt
2) George H. (Buz) Cliffe
3) Steven James Cowdry
4) Jackie Dykstra
5) Jim Guenther
6) Mary Hansen
7) Shirley Haynes
8) Noel Fern Hornbeck
9) William (Bill) Myers
10) Glory Rhoads
11) Pat Russell
12) Bonnie Smith
13) Louise Sprunger
14) Gerald (Gerry) Tanner
15) Ann Taylor
16) Florence Kay Worden
17) Joyce Worden
Teacher, 1956-57:
Miss Marcia Boznango



Lansing Christian School
3405 Belle Chase
Lansing, MI 48911
(517) 882-5779
• LCS Web Site
• Map



The Word became flesh and lived among us (KJB).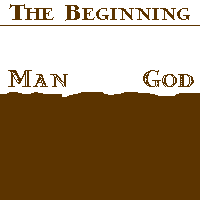 LCS Cyber Reunion
TESTIMONIES
Inaugural 1956-57 Class



Buz Cliffe

Whether it be sharing Jesus with a neighbor, counseling a couple about to get married, discipling a 30 year old family man, or praying with a senior saint...Jesus really is my joy, wisdom, and strength — and deserves all the glory.

It took me years and years to find out that all of the problems I had with my health when I was young were due to auto-immune disease and panic attacks. I had a troubled time in school, and my school days were not happy ones. It took me a long time to find myself, and I can attribute that only to the Lord and HIS patient way of protecting me and keeping me safe in my rebellious years.
The Lord kept me safe through a troubled first marriage and divorce. He was there when my wonderful long time childhood friend Ron found me and helped to pick me up and dust me off and show me life would go on. Ron has been my best friend and companion for 33 years and helped me to find my way back to my Lord.
Together we have weathered storms and trials that would have been impossible if it had not been for our faith.

To Part 2 of Ann's testimony.

One day I felt as though a heavy cloud was hanging over me. I collapsed on the couch ready to cry. Looking up, I saw a picture my daughter had done in art class.
It was a picture of a pier at sunset. She had used bright colors of red, orange, and yellow as the background. In the foreground was the pier and shadows of people walking, a little boy fishing with his dog, a couple facing each other and holding hands. She had painted the people and pier in black and gray.
As I stared at the picture I realized that without the black and gray colors, the picture would have no meaning. It would just be a bright colored painting without character.
Like any artist, my daughter had a picture in her mind of what she wanted the painting to look like before she started.
God is an artist....

To Part 2 of Gloria's testimony.

If the Lord been good to you through the years or helped you through a difficult situation, we would like to print your testimony here.

Send us, also, thought-provoking Poems, Jokes, and Inspirations.