Inaugural Alumni, 1956-57:
1) Donald H. Boldt
2) George H. (Buz) Cliffe
3) Steven James Cowdry
4) Jackie Dykstra
5) Jim Guenther
6) Mary Hansen
7) Shirley Haynes
8) Noel Fern Hornbeck
9) William (Bill) Myers
10) Glory Rhoads
11) Pat Russell
12) Bonnie Smith
13) Louise Sprunger
14) Gerald (Gerry) Tanner
15) Ann Taylor
16) Florence Kay Worden
17) Joyce Worden
Teacher, 1956-57:
Miss Marcia Boznango



Lansing Christian School
3405 Belle Chase
Lansing, MI 48911
(517) 882-5779
• LCS Web Site
• Map



The Word became flesh and lived among us (KJB).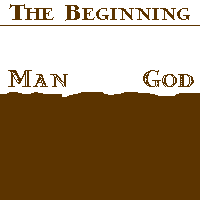 LCS Cyber Reunion
MEMORIES
Inaugural 1956-57 Class



This is the place to share our LCS memories.





Noel Hornbeck Harshman

One of my favorite memories of Buz—because it was so uncharacteristic of him—was the day he picked up a cat that somehow got in the classroom, put the poor thing in the top of the upright piano, and played the piano. I'm sure the cat survived but was probably traumatized for 8 of its 9 lives.

Who was that nice young guy who was our teacher for awhile? He and his wife and kids lived in a trailer by the school. I think he moved me a bazillion times one day for note passing. What was his name? He was so nice.

Then there was Ms. Kruger. She was a gem.

Gloria Rhoads Perkins

I remember we were in the basement of a church where the school first started. I think our teacher's name was Miss Hoat. I not sure about the spelling. She later married and they were missionaries, I think, in South America. I did know what their name was, but can't remember now.

Jackie Dykstra Engle

I remember the girls being chased at recess time by the boys who had found garter snakes and were waving them at us as they were running. The girls all were squealing with terror. One day it occurred to me that this behavior would never stop unless I did something totally unexpected. So I stopped, turned around, and asked to touch a snake. I discovered they were interesting creatures. Thus began a lifelong fascination with snakes and ended my recess terrors.

On my 8th grade report card, Miss Boznango wrote: "Jackie's grades would not have been as good if I had graded down for lateness." Funny how I don't remember my homework ever being late!

Under Miss Boznango's 1956-57 photo, in my scrapbook, I wrote: "Miss Marcia Boznango teaches everything – majors in English at Lansing Christian School."

I wrote this in my scrapbook on June 12, 1958:
"Noel Hornbeck of Holt is one of my girlfriends that I met at Lansing Christian School. She is 13 years old. Her birthday is January 1. She started the L.C.S. in her fifth grade. Mr. John Barrow taught then. If she passes (we get our report cards tomorrow), she will be in the ninth grade (same as myself).
Today we met and resolved to get excellent grades on every paper and exam next year. We are working for a scholarship. We would like to go to a Christian college (John Brown University or Wheaton College). Then we could get a job until someone 'pops the question'."

I wrote this account in my scrapbook after a 1958 LCS class field trip:
"Monday, March 24 [1958], we visited The State Journal. There was another group with us. This group was a Roman Catholic group of 45 6th graders and three parents and a teacher from St. Thomas Aquinas School. The tour was very interesting.
First we went into the room where all the news is gathered and printed. News reporters would go out, get some news, and come back and write it down. The next room was where the news was made into metal prints. When we looked at it, it was upside down and backwards. The next room was where they put the metal prints into casings. The page we saw was page 16. On this page was a negative of B.V.S. [Boys Vocational School] youth winners. We were shown a machine that took regular photos and sized them down for the size they wanted. This was, then, changed into a negative. They, then, put about a 200 lb pressure on top of this metal casing, underneath it being a couple of sheets of paper on which was reprinted (all the upside-down-backwards metal prints) rightside up! We got the paper of page 13 on which we noticed a "Directory for Pen Pals" [article]. (When I got home, I found the page [and] cut this article out to save for when I'm 14. [the article said the directory's services were open to persons 14-21.]) Next they put this paper into another machine and it came out to be a rounded metal. After that, we saw the press room. It was noisy with the many machines there. It was really interesting to see how the paper was counted and packed away. We then went to the room where stores of rolls of paper were waiting to be used up. These rolls had about 2,000 sheets of paper on it, weighed a ton, and came from Canada. About 25 rolls can fit onto a truck at a time. About this time, our tour was ended.
We then went into the lounge. I bought a butterscotch ice-cream bar there. After we got out, I bought a 7¢ newspaper that just came out of the press.
After I got back to school, I read the comics, and then I gave the newspaper to Glory Rhoads because her family doesn't get The State Journal."