Inaugural Alumni, 1956-57:
1) Donald H. Boldt
2) George H. (Buz) Cliffe
3) Steven James Cowdry
4) Jackie Dykstra
5) Jim Guenther
6) Mary Hansen
7) Shirley Haynes
8) Noel Fern Hornbeck
9) William (Bill) Myers
10) Glory Rhoads
11) Pat Russell
12) Bonnie Smith
13) Louise Sprunger
14) Gerald (Jerry) Tanner
15) Ann Taylor
16) Florence Kay Worden
17) Joyce Worden
Teacher, 1956-57:
Miss Marcia Boznango



Lansing Christian School
3405 Belle Chase
Lansing, MI 48911
(517) 882-5779
• LCS Web Site
• Map



The Word became flesh and lived among us (KJB).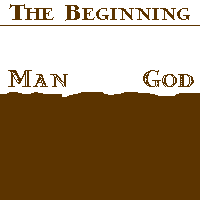 LCS Cyber Reunion
INSPIRATIONAL POEMS
Inaugural 1956-57 Class



POEMS


I ASKED GOD
(author unknown; shared by Steve's wife Charlene)

I asked God to take away my pain. God said, "No.
It is not for Me to take away, but for you to give it up."

I asked God to make my handicapped child whole. God said, "No.
Her spirit was whole. Her body was only temporary."

I asked God to grant me patience. God said, "No.
Patience is a by-product of tribulations. It isn't granted, it is earned."

I asked God to give me happiness. God said, "No.
I give you blessings. Happiness is up to you."

I asked God to spare me pain. God said, "No.
Suffering draws you apart from worldly cares and brings you closer to me."

I asked God to make my spirit grow. God said, "No.
You must grow on your own, but I will prune you to make you fruitful."

I asked for all things that I might enjoy life. God said, "No.
I will give you life so that you may enjoy all things."

I asked God to help me love others as much as He loves me. God said...
"Ahhhh, finally you have the idea."




I REFUSE TO BE DISCOURAGED
(author unknown; shared by Ann)

I refuse to be discouraged, To be sad, or to cry;
I refuse to be downhearted, And here's the reason why...
I have a God who's mighty, Who's sovereign and supreme;
I have a God who loves me, And I am on His team.

He is all wise and powerful, Jesus is His name;
Though everything is changeable, My God remains the same.
My God knows all that's happening; Beginning to the end,
His presence is my comfort, He is my dearest friend.

When sickness comes to weaken me, To bring my head down low,
I call upon my mighty God; Into His arms I go.
When circumstances threaten To rob me from my peace;
He draws me close unto His breast, Where all my strivings cease.

And when my heart melts within me, And weakness takes control;
He gathers me into His arms, He soothes my heart and soul.
The great "I AM" is with me, My life is in His hand,
The "Son of the Lord" is my hope, It's in His strength I stand.

I refuse to be defeated, My eyes are on my God;
He has promised to be with me, As through this life I trod.
I'm looking past all my circumstances, To Heaven's throne above;
My prayers have reached the heart of God, I'm resting in His love.

I give God thanks in everything, My eyes are on His face;
The battle's His, the victory's mine; He'll help me win the race.


..."I can do [endure] all things through Christ which strengtheneth me."...


SHOULD I ASK YOU BACK?
by Elizabeth Webb (shared by Jackie)
The poem referenced in Bill & Liz Rhoads' 1962 Easter letter praising God despite the unexpected death of their 12 year old daughter Nancy from sudden-onset acute diabetes.

We wept—'twas nature wept—but faith,
That cannot live by ghost or wraith
In that far world so fair and bright,
Beholds you in refulgent light.

We miss you here, yet faith rejoices
That you have joined those heavenly voices;
Nature sees the body dead,
But faith beholds the spirit fled.
Nature stops at Jordans tide,
But faith beholds the other side.

So you are gone; now, life seems black.
And shall I ask to have you back?
Back, and leave the Spirit's brightness?
Back, and leave your robes of whiteness?
Back, and leave the Rock who feeds you?
Back, from springs to which He leads you?
Back, and leave your heavenly Father?
Back, to earth and sin?

NO! Rather,
I would resign to solitude,
I would not ask you if I could,
But patient wait my risen Lord
Till nature cuts this silver cord;
And He who fashions all things new
Shall bring my spirit home to you.




THE CHRISTIAN ALPHABET POEM
(author unknown; shared by Ann)

Although things are not perfect
Because of trial or pain
Continue in thanksgiving
Do not begin to blame
Even when the times are hard
Fierce winds are bound to blow
God is forever able
Hold on to what you know
Imagine life without His love
Joy would cease to be
Keep thanking Him for all the things
Love imparts to thee
Move out of "Camp Complaining"
No weapon that is known
On earth can yield the power
Praise can do alone
Quit looking at the future
Redeem the time at hand
Start every day with worship
To "thank" is a command
Until we see Him coming
Victorious in the sky
We'll run the race with gratitude
eXalting God most high
Yes, there will be good times and, yes, some will be bad, but...
Zion waits in glory...where none are ever sad!


... "Too blessed to be stressed!" ...

... The shortest distance between a problem and a solution
is the distance between your knees and the floor ...

... The one who kneels to the Lord can stand up to anything ...